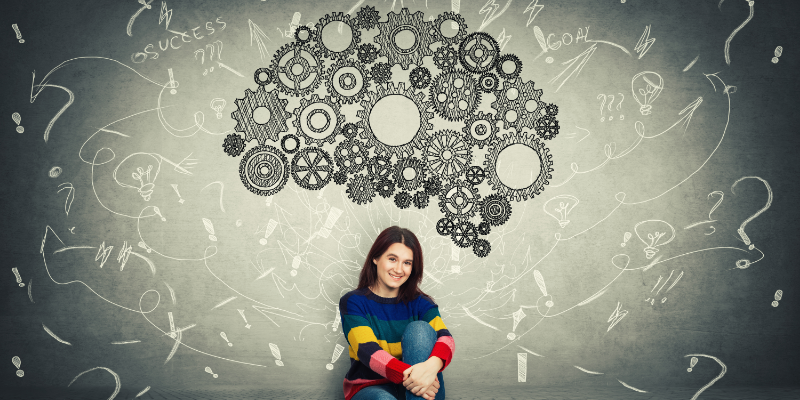 General
Psychology: An Introduction
3-10 students
General
Life Science
Psychology
Heather Vargas
This class will provide an introduction to psychology, which studies the mind and behavior. We will look at how the human mind functions and influences behavior in a variety of contexts.
Class Schedule(s)
Aug. 10, 2022 - Aug. 31, 2022
Cost $180 $90 (Next class Aug. 24, 2022)
Grades 6-12
Meets Once a week for 4 weeks on Wednesday
Time 12:30PM - 2:00PM PST
See class dates
Class Description
We will look at the main concepts of the study of psychology including mental processes, brain functions, and behavior. This look will include a study of biological influences, societal pressures, and environmental factors that affect how people think and behave.
Psychology is a comprehensive study of the human mind and cognitive processes. Students will examine the structures of the brain and their involvement in human action and social interaction. The class will provide an examination of cognitive development, perception, comprehension, consciousness, and learning. The course will also involve an analysis of human emotion, psychological disorders and their treatments. This class offers an enlightening journey through the depths of the human mind.

Additional Information
| | |
| --- | --- |
| Class size | 3-10 students |
| Prerequisites | None. |
About the Instructor
Heather Vargas
Heather Vargas has 25 years experience in teaching, 19 of those homeschooling her 5 children. Two are in college now - the first is pursuing a degree in Global Studies/Peace and Conflict at UC Berkeley and the second is studying Political Science and Psychology at San Diego State, while the youngest ones are still homeschooled. Having attended UCLA for undergraduate and graduate school and earning a degree in molecular and cellular biology, science and math are a specialty. After many years of creating and teaching her own homeschool curriculum, she is able to supply and teach curriculum in all subjects.
Other Classes Taught by Heather Vargas
Reviews
---
There have been no reviews submitted yet.